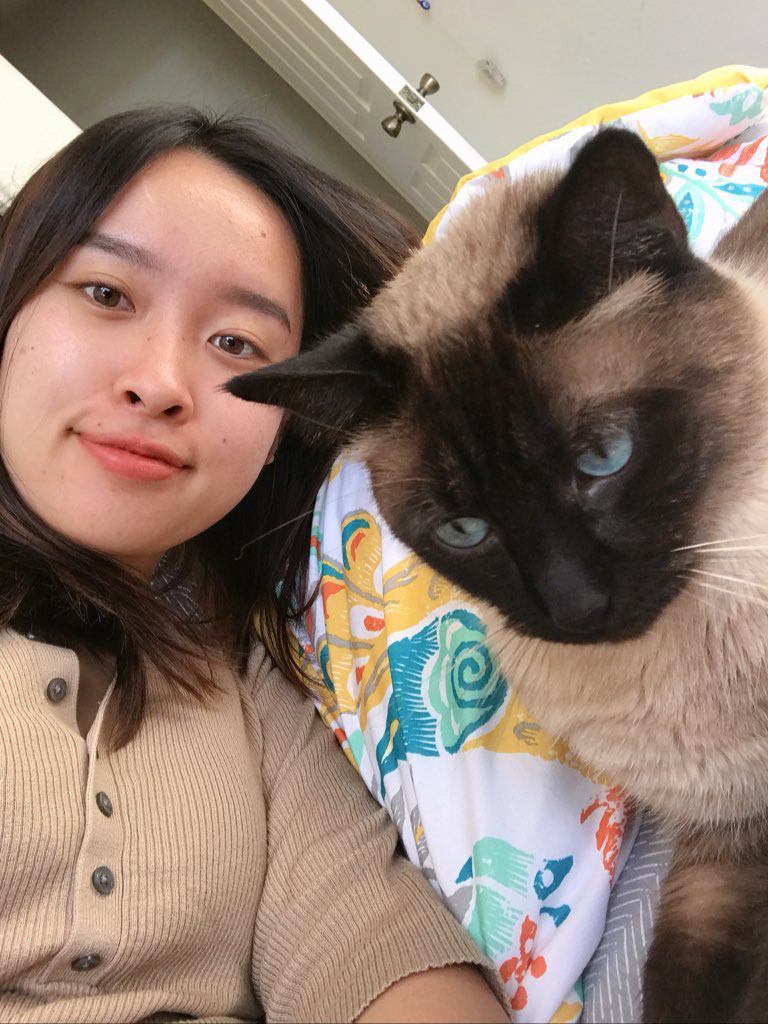 I'm Quiana Dang, a concept and UI artist, and recent grad of USC Games. If you weren't sure, I'm the human on the left in the photo. The little guy on the right is named Blintz and he screams a lot.
I love visuals and have oodles of fun working on all kinds of art - whether it be illustration, graphics, or even Twitch emotes. Take a look at my resumes
and click through the menu to find out what else I make!
Smoked salmon is my favorite food and I can eat it every day without fail. I also love green onions, The Strokes, taking candid photos of people, and my mother.